Meet Arine, the Newest Member of Your Care Team
Arine works behind the scenes to deliver comprehensive medication management that empowers health plans and providers to drive outcomes at scale.
Join the health plans and providers improving outcomes with Arine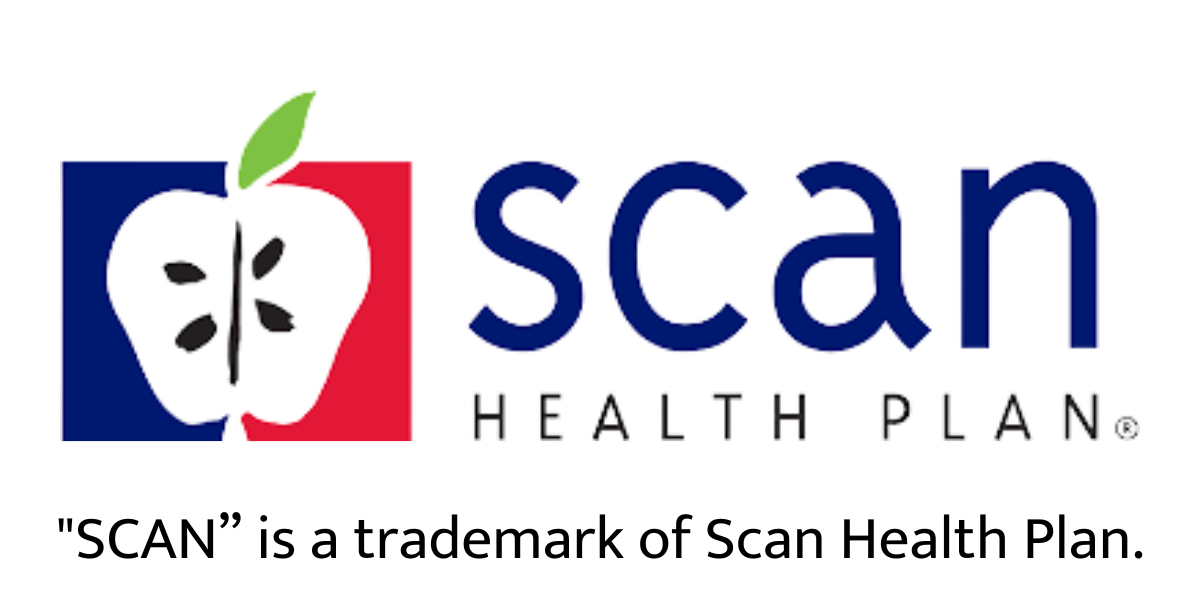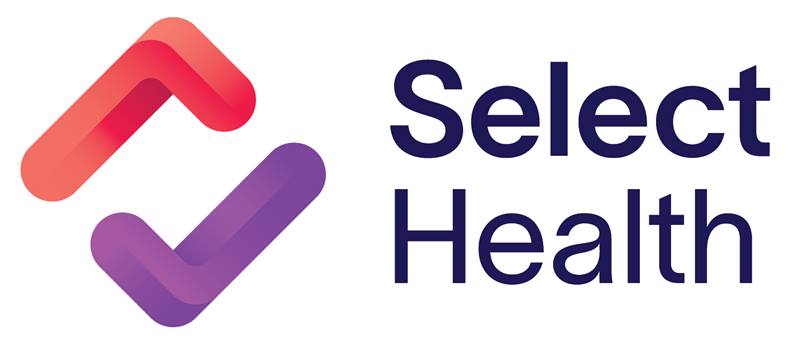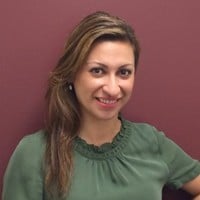 During these unprecedented times, it's good to know that we can rely on the support of Arine's sophisticated, progressive technology and collaborative intervention methods to address our health plan members' special needs.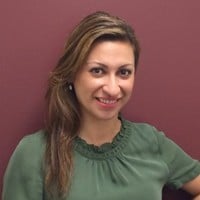 Sofya Shell
— PharmD, VP of Pharmacy Service, Visiting Nurse Service of New York
---
5 STARs
Learn how Arine helped one health plan go from 3 STARs to 5 STARs in under 12 months.
Read the case study
Medication mismanagement costs skyrocket
While medication therapy management (MTM) has been around for more than a decade, medication-related costs skyrocket, the prevalence of chronic conditions soars, and health plan member satisfaction stagnates.

More than ever, healthcare needs a scalable way to manage prescriptions efficiently to keep patients healthy and reduce costs associated with drug-related problems.
ROI
>6:1
Arine achieves a greater than 6:1 ROI for health plans and providers
Quality Improvement
5 STARs
Improvement across Part C and Part D measures within 12 months with Arine
UTILIZATION
47%
Reduction in inpatient readmissions with Arine
Deliver scalable outcomes
Arine's comprehensive medication management (CMM) solutions leverage data about the whole person to put the individual's health needs at the center of their care.

Each Arine solution can stand on its own to drive results in one area of focus or be combined to maximize outcomes at scale.
5 STARs in 6 months
Discover how Arine improved Visiting Nurse Service of New York's STAR ratings for medication-related measures in 6 months. Download the case study.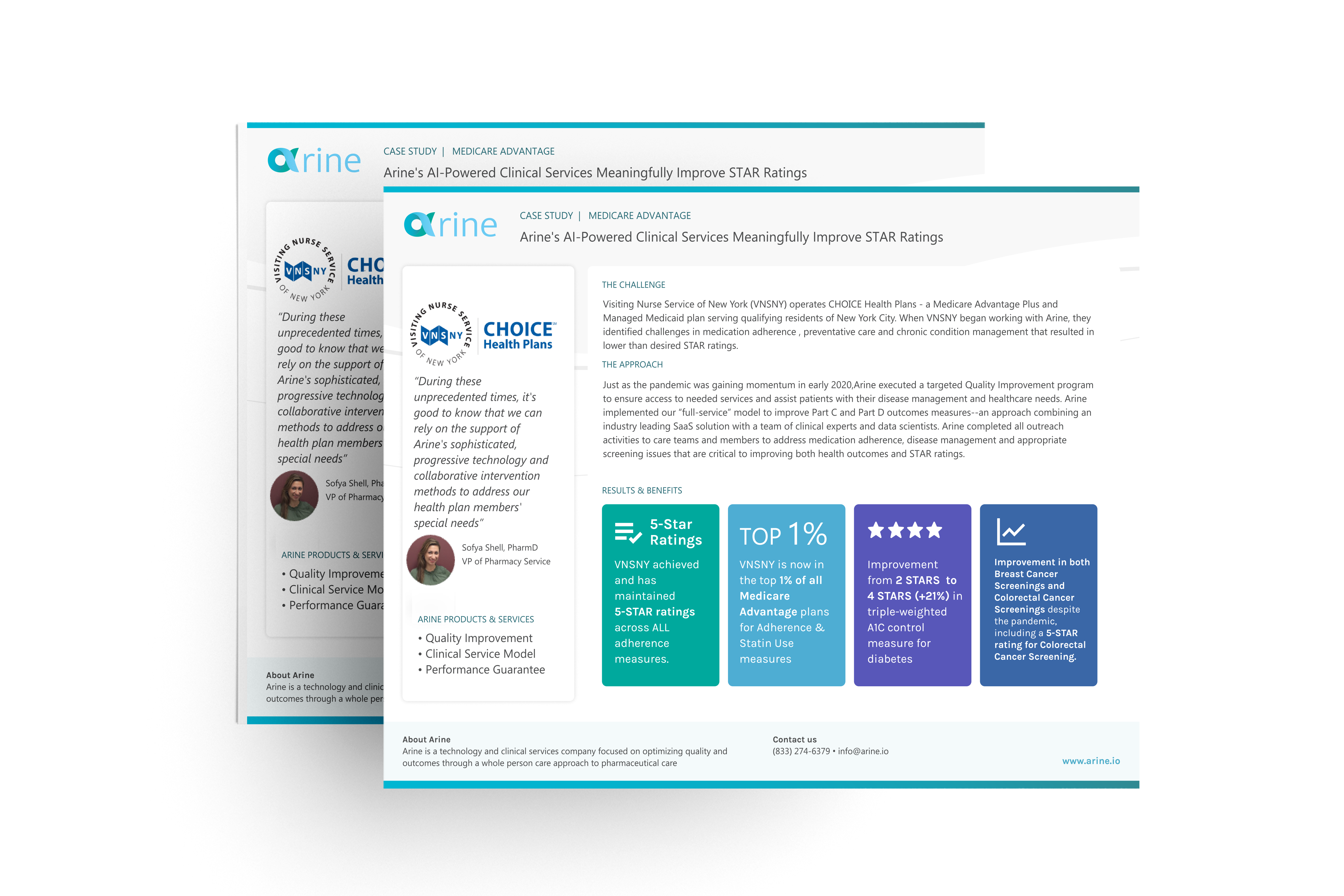 Inside Arine
Arine is like adding a highly capable, senior member to your team who combines data science and clinical expertise, to ensure clinicians have the insights, care plans, and tools needed to deliver personalized care.
Automation
Arine connects and synthesizes all available information to automate manual work for clinicians, freeing them to spend more time on patient counseling.
Predictive Analytics
Arine predicts when high-risk, high-cost events will occur by breaking down risk scores into actionable clinical, behavioral and social components.
Machine Learning
Arine learns continuously from a feedback loop that links risk to intervention to impact for dynamically refined targeting and intervention algorithms.
Arine illuminates the possibilities with comprehensive medication management.
Arine improves efficiency
Pharmacists shouldn't have to live in spreadsheets or clunky point solutions. Arine frees them up to focus on delivering personalized care to each individual.
Pinpoint low touch, high impact interventions at a glance.
Integrate with your existing clinical workflows and configure Arine to your organization's needs.
Assign tasks to the right clinician to help each member of the care team practice at the top of their license.
Automate each patient's workup so pharmacists and their teams can spend more time counseling patients.
Arine delivers comprehensive outcomes
Go past check-the-box tactics that don't keep patients well. Arine empowers pharmacists and clinical teams to deliver care that reduces costly interventions and helps keep patients well.
Analyze clinical, social, and behavioral data for personalized, evidence-based care.
Close the loop with prescribers to confirm recommendations are implemented.
Track outcomes and monitor ongoing results, costs, and ROI in Arine's platform.
Continuously improve outcomes with machine learning that optimizes care.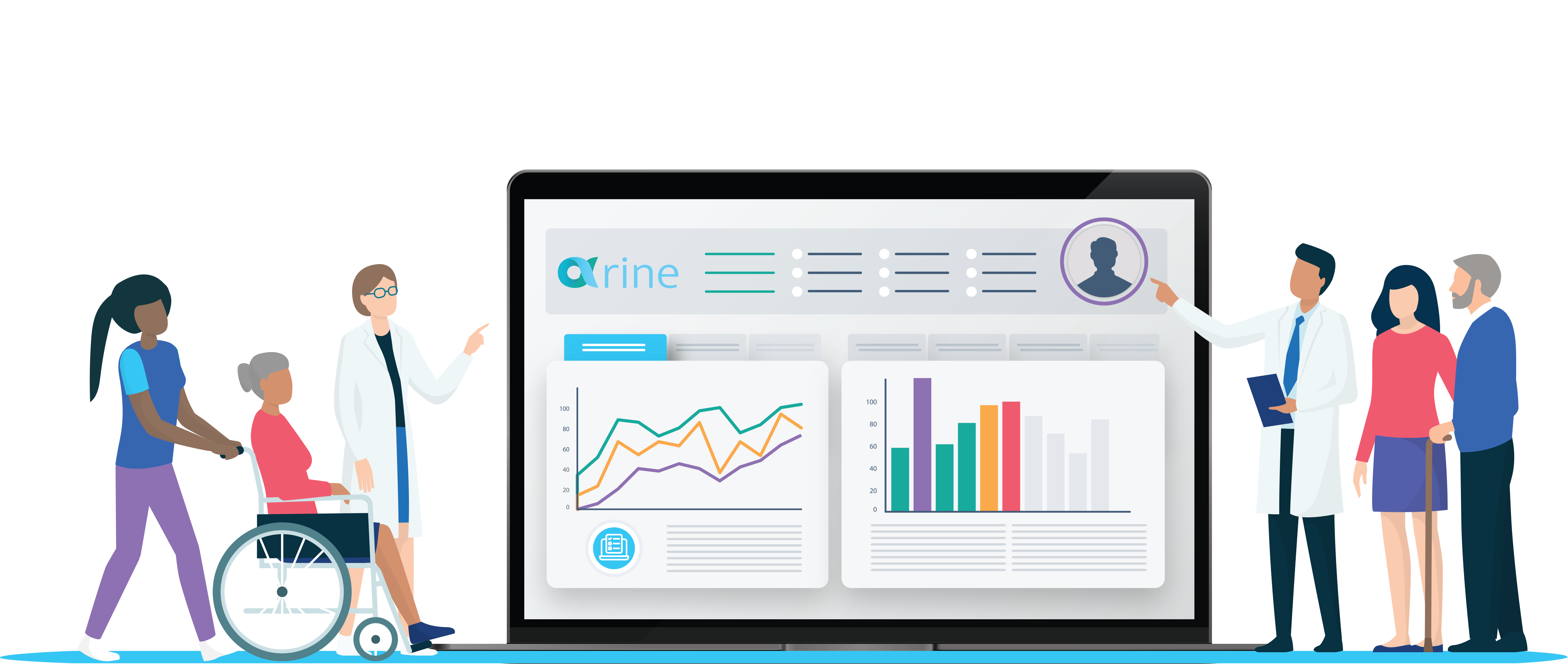 Help your patients live their healthiest lives.
Discover for yourself how Arine can drive outcomes across your population.